
The fastest online shopping for outdoor gear.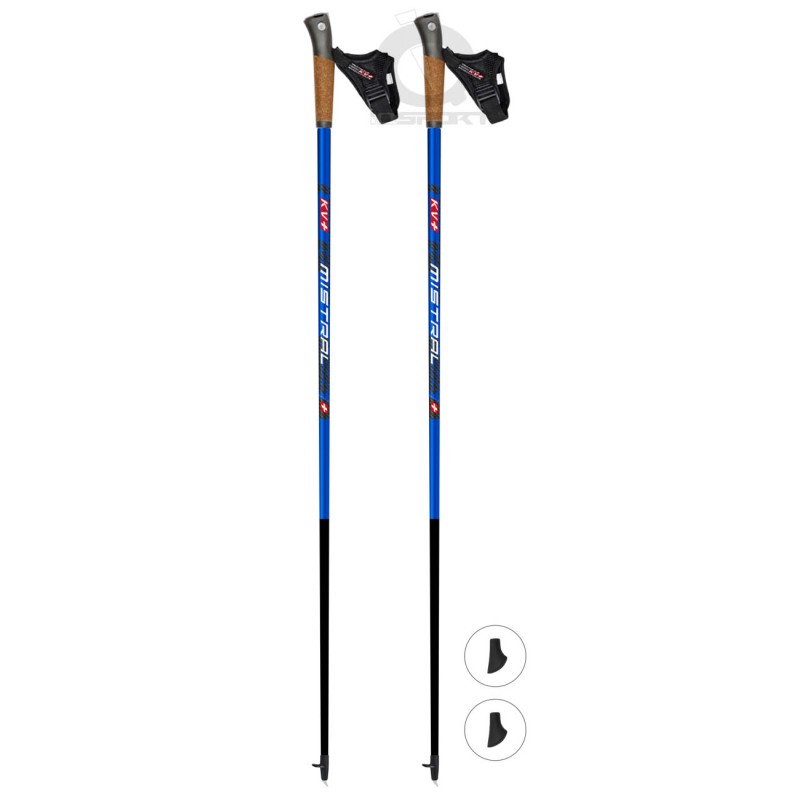 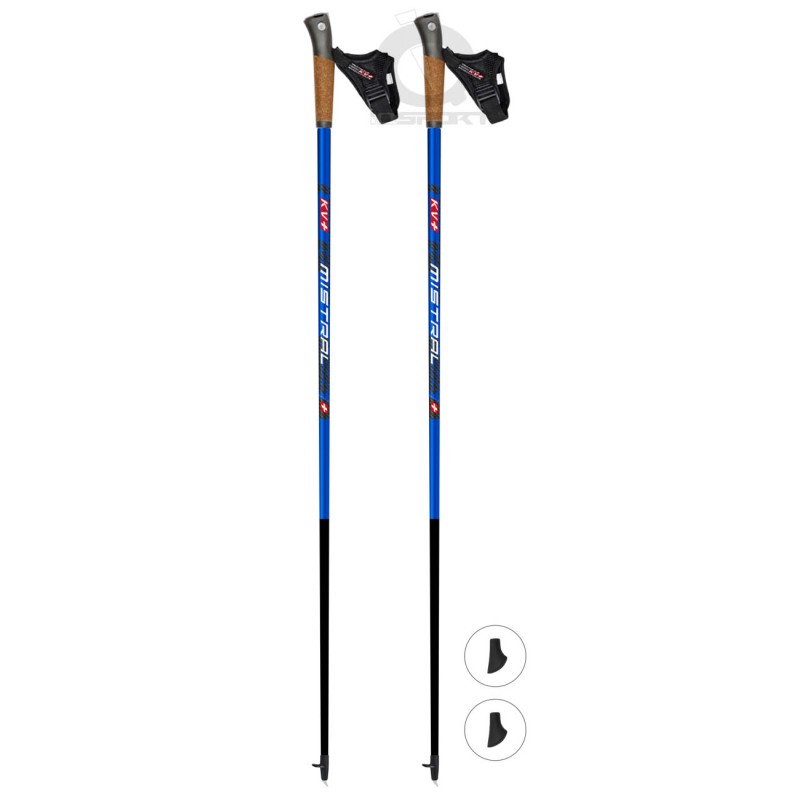 
Nordic Walking pole KV+ Misral Clip
Very successful sticks for Nordic Walking. Made in Switzerland. Mistral Clip are made of 50% carbon.
Theweight of one stick in length 110 cm with loop and without rubber boot is 140 grams. It is a medium class of poles for beginners and occasional walkers.
The Elite' s cork handle feels comfortable in the hand and the loop clamping system is also seamless. The KV+ Exclusive handcuffs (gloves) have nice leather padding between the thumb and index finger and a very long Velcro closure. The fit is perfect. You can choose from sizes S and M/L and XL.
The hardened steel tip is designed for the specific needs of Nordic Walking. Also included are summer boots for use on hard surfaces.
How to choose the right length of Nordic Walking poles?
You can choosethe length of the poles from 110 to 130 cm, in five centimetre increments. There is a general calculation to determine the appropriate length of the poles. We know from our own experience that it often unfortunately does not work.
We will be happy to help you choose the right length, the right type of sticks and the right loop, please do not hesitate to contact us, either by phone or at our Nordic Walking coursesthat we organize.
Nordic Walking Pole Service
We can replace all parts of the poles such as tips, handles or gloves with new ones.
The price is per pair of poles (2 pcs).




Jitka K.

26.11.2022

Výhody:
Slušný poměr cena výkon. Manžel nechtěl žádné super drahé, takže jsme vybrali "jen"50% Carbon a je i tak spokojený
Zdroj recenzí pochází z nákupního portálu Heureka
No customer reviews for the moment.
Customers who bought this product also bought: