
The fastest online shopping for outdoor gear.
Please note: The shop will be closed on Thursday and Friday, 28 and 29 September 2023
and we will not be shipping orders. Thank you for your understanding.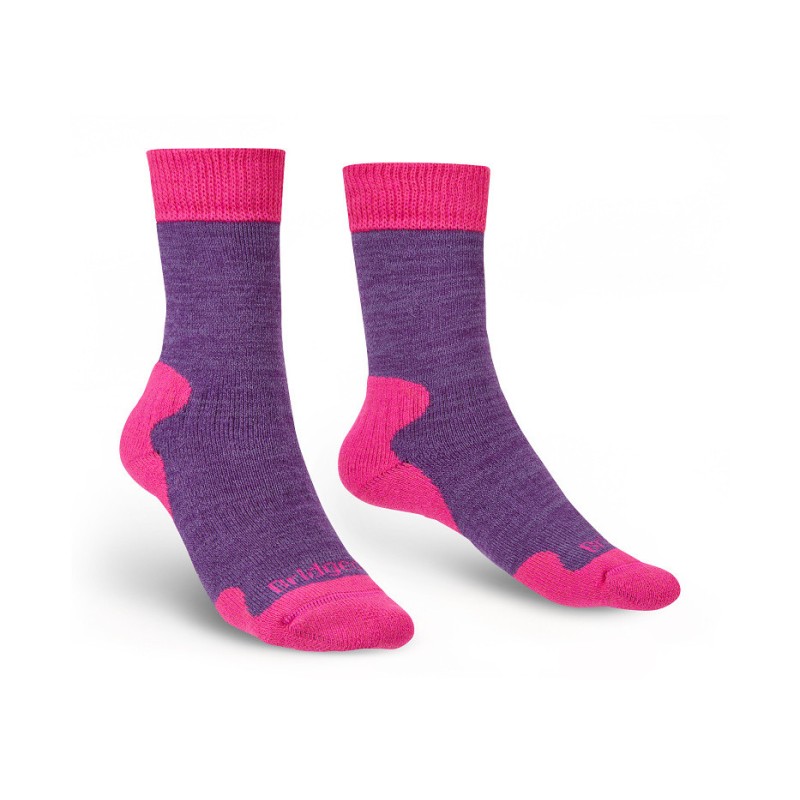 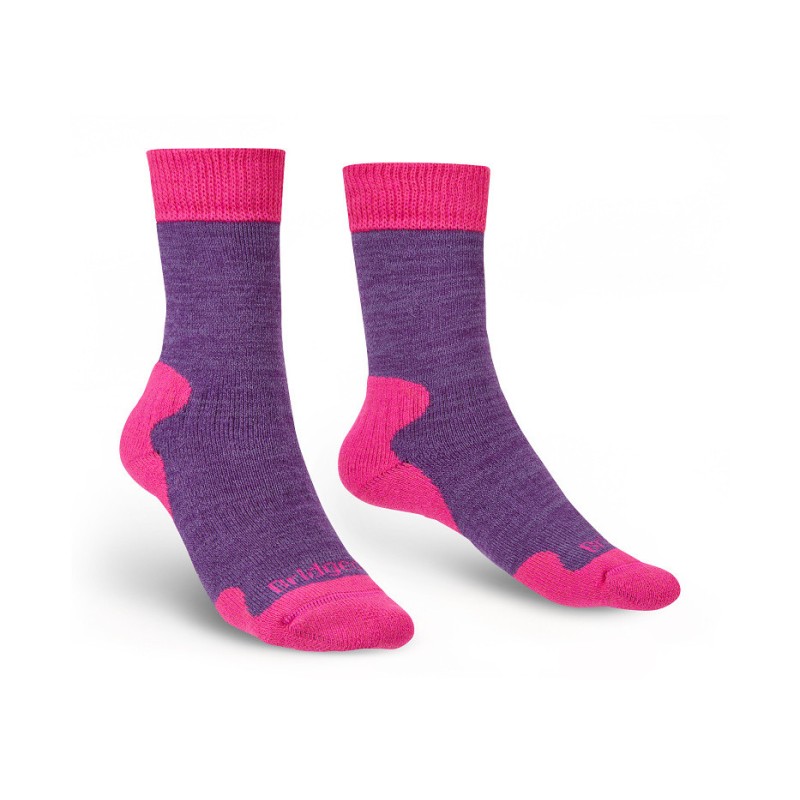 
Bridgedale Women's Explorer HW MC Boot Socks
From extreme to extreme. Snowshoeing, mountain climbing, challenging ascents. Go anywhere and know your feet will be warm and comfortable. As the successor to the MerinoFusion Summit, these Bridgedale socks guarantee it.
Merino wool and a full terry knit will keep you warm even in really cold conditions. Even when your socks are wet. Thanks to the Y heel construction and the narrow women's fit, they fit perfectly to your foot and won't budge. So no blisters or blisters.
Thedurability of these socks is really surprising - they will put up with you for years of hardship. And thanks to the gradual tightening of each yarn and subsequent steaming during production, the socks are size stable and won't shrink.
Features of the socks
Height: classic
Weight: high
Composition: 30% Merino wool, 45% Coolmax® / Polyester, 24% Nylon / Polyamide, 1% Lycra® / Elastane
Narrower construction for women's foot
Designed for cold environments
Full terry knit
Holds its shape and never shrinks
Made in the UK, lifetime warranty
Height of socks

What size to choose
S = UK 3 - 5.5 (EU 36 - 39)
M = UK 6 - 8.5 (EU 40 - 43)
L = UK 9 - 11,5 (EU 44 - 47)
How to care for the socks
Avoid contact between socks and Velcro!
Wash the socks inside out, without using fabric softener, max. 40 °C.
No customer reviews for the moment.