
The fastest online shopping for outdoor gear.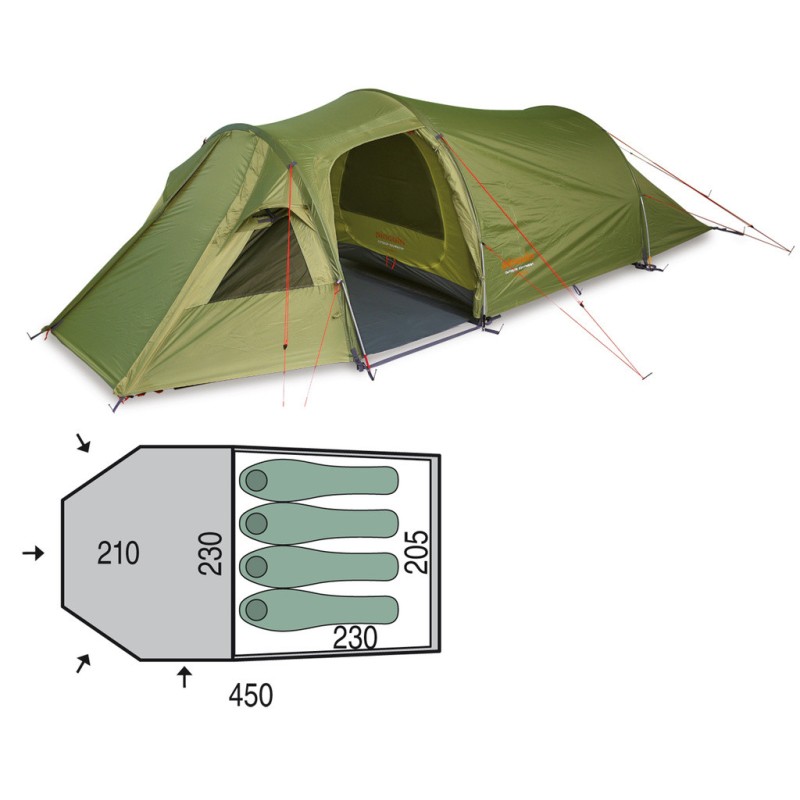 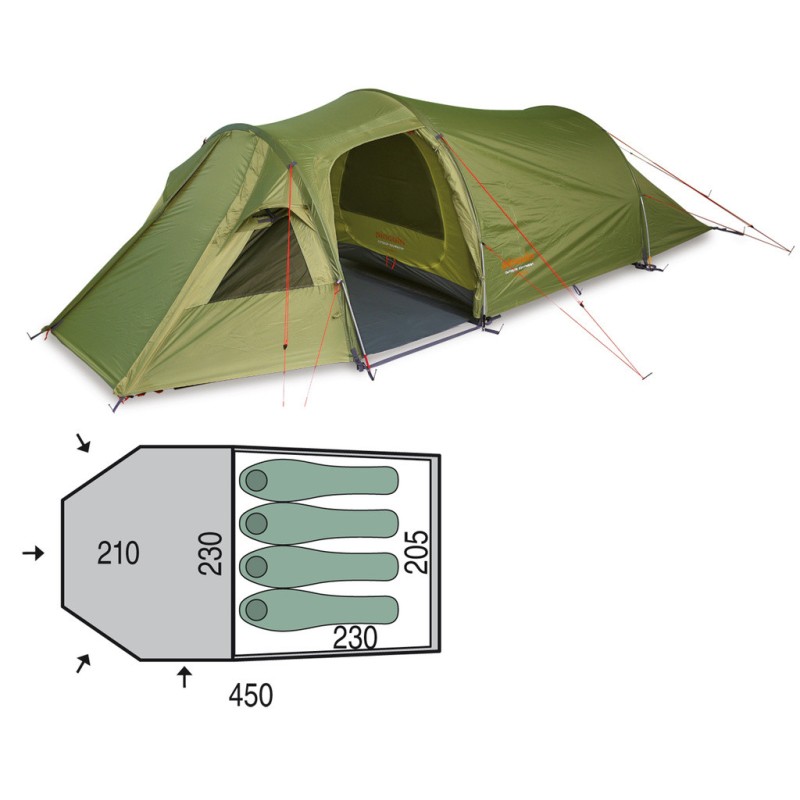 
Pinguin Storm 4 Dural
Very spacious tent for three people. The construction of the Pinguin Storm 4 is very fast, because you build the tropical and the bedroom at the same time. Thanks to the tunnel construction, this tent reigns supreme in the ratio of large interior space and light weight.
The tent offers a large vestibule with a floor in which you can put even very bulky luggage or cook in it. Three entrances lead to the vestibule, so you can use the tent in a really versatile way. The length of the vestibule is 210 cm, so it can sleep other overnight guests.
The tropico (3,000 mm water column) and groundsheet (10,000 mm) have a PU coating which, together with taped seams, will provide lasting protection against rain and moisture. The tent can also be erected without a bedroom.
Also available in Pinguin Storm 4 Laminate
Also available in a smaller version: Pinguin Storm 3.
Parameters of the tent
Weight: 5.3 kg
Weight without bedroom: 3.7 kg
Dimensions after packing: Ø 21 x 50 cm
Number of persons: 4
Number of entrances: 3
Construction: tunnel
Number of ventilation openings: 3
3 bars - dural 7001 Ø 8,5 mm
Can be built without bedroom: Yes
Height of tent (bedroom): 120 (110) cm
Siliconized:

No
Taped seams:

Yes
Number of pegs:

17
Storage net for small items
Two-way zippers with water or dust cover
Materials used
Member material: 3 members - dural 7001 Ø 8.5 mm
Tropico material: Polyester, PU coating 4 000mm H2O
Liner material: Nylon, PU coating 10 000mm H2O