
The fastest online shopping for outdoor gear.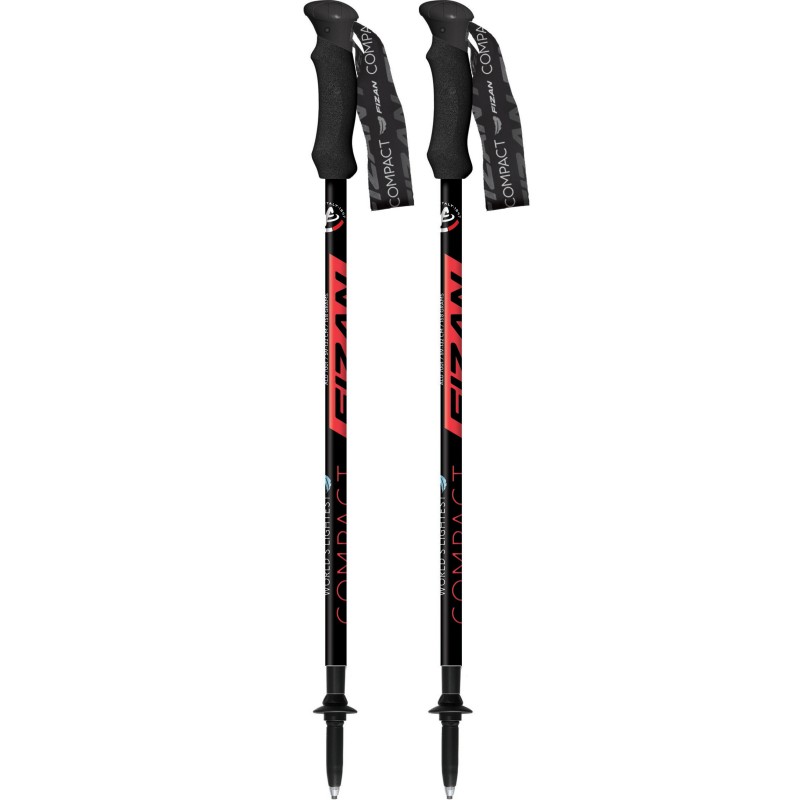 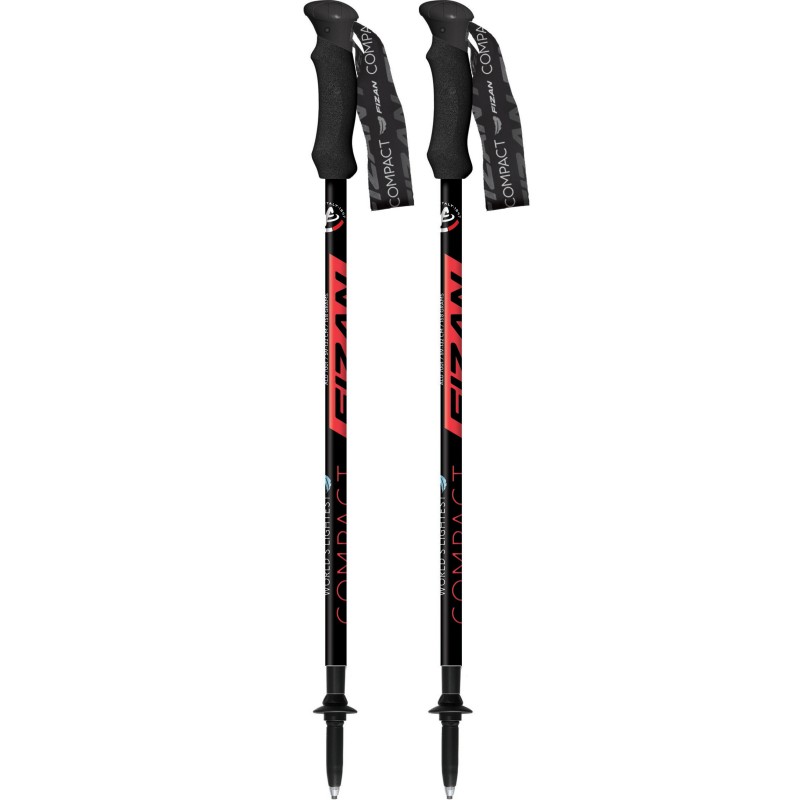 
Fizan Compact
Fizan Compacttrekking poles are the lightest trekking poles in the world. One stick weighs only 158 grams.
The Fizan Compact trekkingpoles are three-piece. The individual segments have diameters of 17/16/14 mm. The minimum length of 58 cm does not take up too much space and the maximum length of 132 cm suits most users. By extending the segments and tightening them slightly clockwise you can easily adjust the desired length. And you're ready to go.
Thepoles are made of 7001 aluminium, the handle is made of neoprene, they have carbide tips and two sets of plates with diameters of 35 and 50 mm. Also included are a pair of rubber tips for the tips. The length of the loops on the handles can be adjusted and the loops can also be removed completely.
Fizan uses the high quality Flexy locking system from the world manufacturer Dupont. The Flexy system works reliably even after many uses, yet if it gets damaged, you can easily replace it. Likewise, you can replace worn carbide tips.
Price includes two clubs.
Material.
Dimensions: 59 -132 cm
Segment diameter: 17/16/14 mm
Weight: 158 g per stick
Accessories supplied with sticks:
35 mm plate
plate 50 mm
protective rubber tip cover
No customer reviews for the moment.
Customers who bought this product also bought: