
The fastest online shopping for outdoor gear.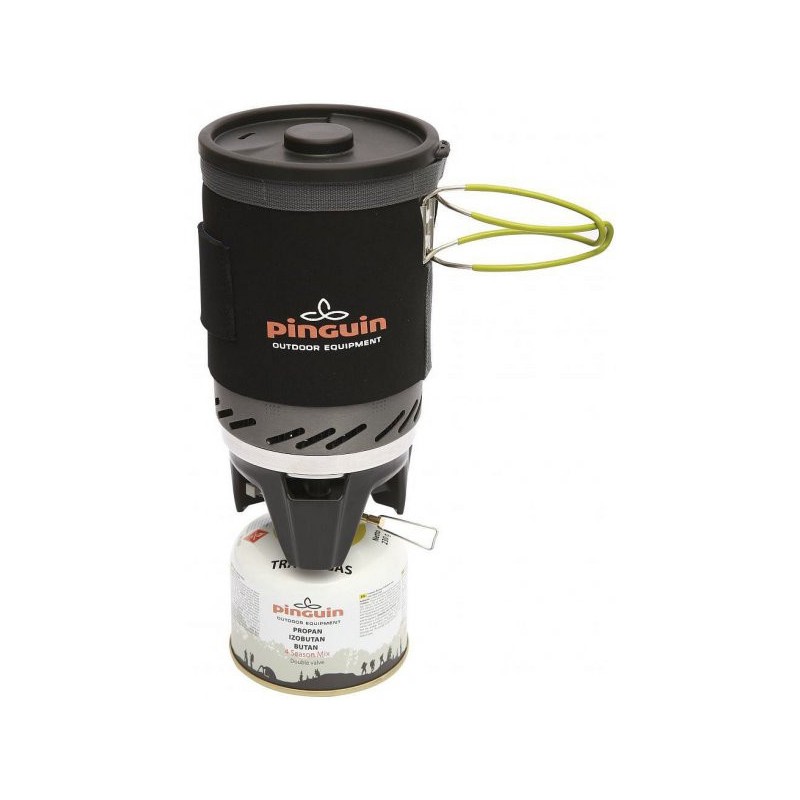 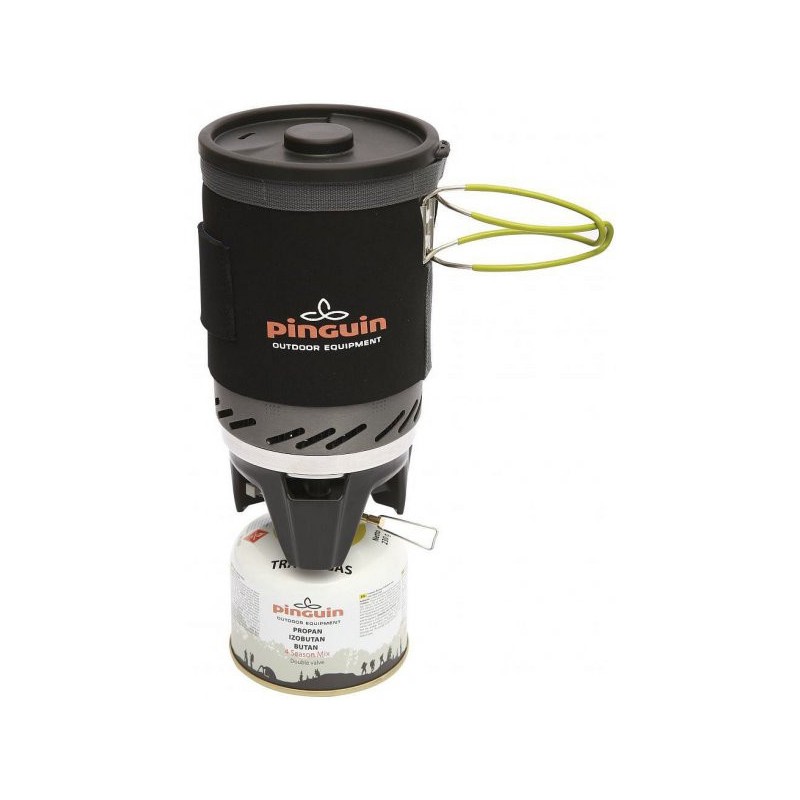 
Pinguin Aura
Compact and very powerful cooker system with vessel and heat exchanger. Thanks to the heat exchanger, the sink and the direct connection between the pot and the cooker, we have achieved an efficiency that can boil up to 27 litres of water per small 230g cartridge.
ThePinguin Aura includes a 1150W cooker with a windage and piezo ignition, a pot with a usable 1 litre capacity and a lid.
The pot has hinged handles and a neoprene cover to retain heat. This system weighs 485 g and its dimensions are ø 125 × 172 mm when packed.
Included is a strap for hanging, which is threaded through the neoprene wrapping of the pot. The entire set is supplied in a neoprene insulating sleeve and a mesh shipping container.
The following gas cartridges can be used with the Pinguin Aura system: Pinguin 230 g cartridge or Pinguin 450 g cartridge.
This sophisticated system is designed for efficient cooking in the outdoors, in the mountains. It cooks quickly and efficiently.
Parameters of the cooker
dimensions packed: ø 125 × 175 mm
dimensions assembled: ø 125 × 235 mm
pot volume: 1250 ml (1000 ml usable)
materials: stainless steel / anodised aluminium
Collapsed system with cartridge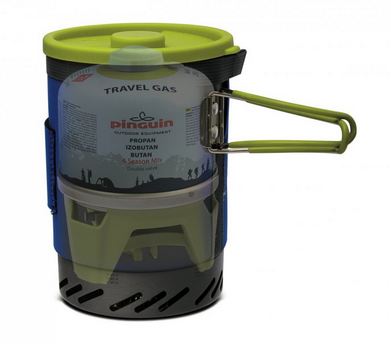 Small threaded gas cartridge 230g
Kč 148
Kč 156
Regular price
-5 %
Price
Piezoelectric lighter Pinguin.
Kč 218
Kč 257
Regular price
-15 %
Price
Customers who bought this product also bought:
Piezoelectric lighter Pinguin.
Kč 218
Kč 257
Regular price
-15 %
Price
Foldable plastic base to increase the stability of the gas cartridge.
Kč 144
Kč 152
Regular price
-5 %
Price
Small threaded gas cartridge 230g
Kč 148
Kč 156
Regular price
-5 %
Price